Fixed carriage palletizer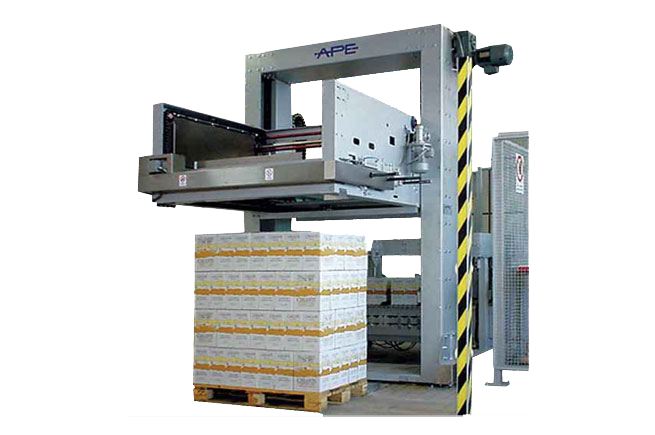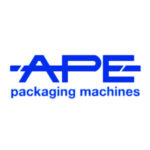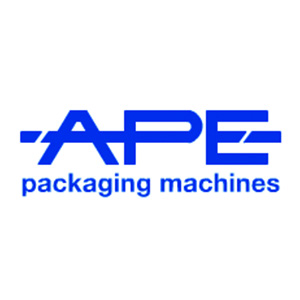 General Details
Documents
General Details
Fixed carriage palletizers PAL 2010
Automatic palletizer with empty pallet magazine, full pallet ejection roller table, automatic pallet wrapping machine. A doubled transfer table makes for perfect layer formation even when there are interior empty spaces. PLC-controlled Multiprogram pallet format changeover.
Operating:
Automatic infeed timing modular belt ensures case spacing and it proper orientation. APE "step-by-step" infeed modular belt take no more adjustments thanks to it new design. Case rows take are placed on a pre-forming space. Rows Pre-forming operation is executed every palletizing cycle with time savings. Pushing device loads proper case rows on layer formation space composing the layer palletizing pattern Transfer plate handles case layers, moving at the height of the pallet, and automatically centers each layer on the pallet. APE transfer plate allows case centering and positioning by two-side slide opening. This specific design ensures takes no more optional devices ensuring perfect layers.The self-adjusting layer retainer sweep bar allows automatical centering of each layer on the pallet. Ultra soft and precise retaining operation by gearmotor units.
Output up to 12,000 bph.
Documents