Semi-automatic Monoblock (Corking / Wiring)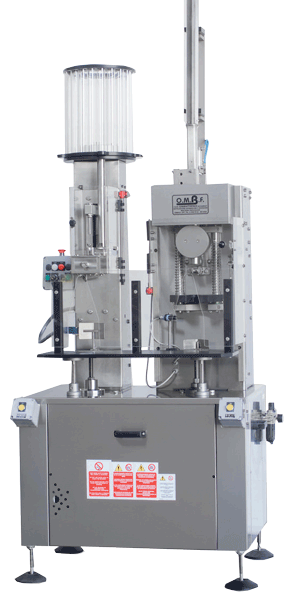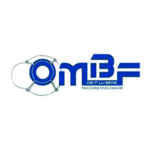 General Details
Documents
General Details
Semi-automatic Monoblock (Corking / Wiring) CAVEABLOCK 800
This monoblock provides both corking and wire-hooding in a single machine. It can be used for bottling in glass containers with a diameter ranging from 55 to 115 mm and a maximum height of 375 mm.
The corker, made of stainless steel and equipped with safety guards, is suitable for the application of champagne corks and its target includes small and medium sized producers. On demand and at an extra charge (see Options), it is possible, the application of straight wine corks with the same machine. The closing system of the corker consists of four jaws of hardened stainless steel ground with centesimal tolerance and is easy to disassemble for cleaning or sterilization. It can process corks with a maximum diameter of 30 mm and a maximum height of 52 mm. The machine is started by placing a bottle on the holding plate, and is operated through a two-hand control and it stops at the end of the cycle.The corks distribution is automatic. The corks are loaded manually by means of a steel tube, but they can be fitted with a magazine for the automatic distribution (optional).
The wire-hooding machine is used for wire-hood distribution and closure. The following types of wire-hoods can be used: 4-POST WIRE-HOOD WITH CAP and 4-POST WIRE-HOOD WITHOUT CAP. The machine is operated partly mechanically and partly pneumatically. The wire-hoods are loaded inside the traditional tube produced by O.M.B.F., placing the wire-hoods in it then taking out the support rod (capacity of 250 pcs). The bottle is positioned on a special support plate and the working cycle is started through a two-hand control. At the end of the working cycle the machine stops automatically and no parts of its remain in movement. The wire-hoods are distributed automatically.
On demand, the machine can be in wheeled version.


Max. output: 800b/h
Documents