Prospero is proud to offer complete packaging and palletizing equipment dedicated to the beverage industry.
Our goal is to increase the competitiveness of our customers by ensuring reliability, efficiency and intuitive technology.
Prospero offers a wide range of semi-automatic to fully automated packaging equipment. With more than 50 years of experience, our mission has been and will continue to be developing the best technical solutions for our clients all over the world.
DEPALLETIZERS
Semi-automatic and automatic depalletizing machines that manage container flow from empty container pallets to the production line.
CASE ERECTING
Automatic machines designed for flat case feeding, case erecting with bottom flap sealing.
PARTITION INSERTING
Automatic machines designed to control the case flaps and insert the divider partitions into the case or cartons.
CASE PACKING
Automatic machines specifically designed to pick up and place finished products into the empty cases or cartons.
TOP SEALING
Automatic machines that seal the top of the finished case with either hot glue or adhesive tape.
WEIGHT CHECK SYSTEM
Automated machine designed for weighing finished cartons and rejecting those that do not meet customers requirements.
PALLETIZERS
Automatic machines designed to stack and arrange finished cases onto pallets specific to customer requirements.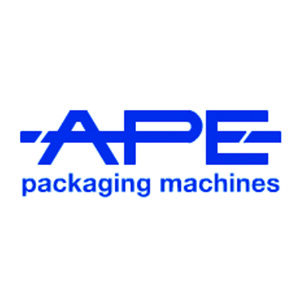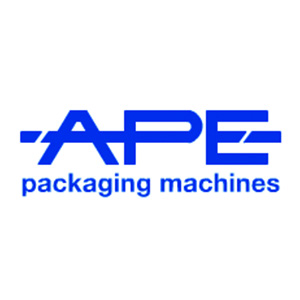 APE Packaging Machines
APE Impianti has the experience and technical expertise that comes from over 60 years of engineering of building end-of-the-line packaging equipment for the beverage industry. In 1995 APE began production collaboration with Tecnomec and APE IMPIANTI was created. APE has evolved over the decades to grow and support their customers with the demands of their growing industries. With the specific intent of designing reliable, efficient packaging solutions. APE has met the challenge to make the production processes faster, simpler and more flexible using technology as the tool to make that possible.