BREWING & BREWERY EQUIPMENT
Prospero Brewing & Brewery Equipment
We are proud to offer Brewery Equipment made from the finest stainless steel. Our wide range of beer brewing and brewery equipment can be fully customized to meet your specific needs- whether you need a complete design/ build for a new brewery startup or are upgrading pre-existing equipment in a small or large brewhouse.  Prospero Equipment offers product, skills, and innovation every step of the way for breweries of all size, from design to installation, to parts and service support. 
From extensive brewhouse buildouts to fermentation, bottling, and packaging solutions- Prospero Brewing Equipment is the only resource you will need.  We design, build, and install brewery equipment, tanks, and packaging solutions for pilot batch setups all the way to regional sized breweries.  We pridefully serve the full spectrum of brewery sizes.
Prospero proudly works with SK, a Slovenian manufacturer of note, that uses the finest materials available to create modern brewing equipment with a mindfulness for science and the needs of the beer industry.
BREWING & BREWERY EQUIPMENT
The heart of every brewery lies within its brewhouse. This is where the beer acquires its unique qualities that effect the final flavor and character of the beer. We work with the client's vision and defined brewing process to assist in planning, designing, and fully building out all sizes of breweries.

BREWERY TANKS
We use various types of beer and fermented beverage processing tanks specifically designed for the high standards of the Brewing Industry. We have both Fermentation and Brite tanks for beer and other carbonated liquids.

Fermentation tanks: ZKX/ZKI
Brite tanks: LTX/LTI
Mini Series Tanks: LMX/LMI and ZMX/ZMI

BEER CAN & BOTTLE FILLERS
We have a wide range of customized beverage equipment for brewers, and breweries of variable sized production operations. Our specialty filling equipment can handle still, carbonated, spirits and viscous liquids. We have a range of filling machines that operate with a variety of container designs and closures.
Partners: GAI
Gravity Fillers For Still Products: GAI X Family - Models '0X -'6X, GAI - FMT & FMA Series
Electro-Pneumatic Fillers for Carbonated Products: GAI MLE, HP & LP Series
Can Fillers: GAI CAN
Mechanical & Electro-Pneumatic Fillers for Beer: GAI FM/ FE/ RE Bier
Fillers for High Density Products
BEER BOTTLE CLOSURES
We offer a variety of closure options with different designs and styles for today's Beer and Brewery production market. We have both the Semi Automatic, and Automatic options available.
Some of the styles include: cork, crown cap, t-top, cork and cage, screw cap, and more.
Partners: OMBF, Robino & Galandrino

Semi-Automatic Closure Machines: 300 bph - 1000 bph
Automatic Closure Machines: 1500 bph - 25000 bph

BEER CAN & BOTTLE LABELLING
We have the ability to label a wide variety of bottle shapes and can, sizes within the Beer Brewing & Brewery Industry We utilize both Self-Adhesive and Glue Labellers.
Partners: GAI, Makro

Self-Adhesive Labellers: GAI 4 / 5 / 6 / 7 / 8 / 9 Series, Vacuum and CH Labeler
Glue Labellers: MAKRO MAK 01 / 1 / 02 / 2 / 3 / 4 / 5 / 6 / 7 / 8 Series

BREWERY PRODUCT PACKAGING
We have the best in packaging and palletizing equipment, made for the Beer Brewing and Brewery Industry. We offer the best in depalletizers, case erecting, partition inserting, case packing, top sealing, and more high quality beer and brewery packaging equipment.
Partners: APE Packaging Machines

Depalletizers, Case Erectors, Partition Inserters, Case Packers Top Sealers, Case Packing, Weight Checking Systems, Palletizers.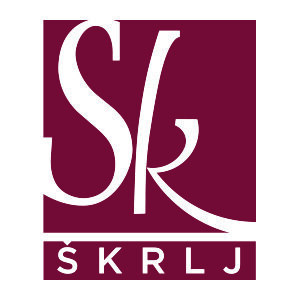 SK
SK started in 1967, as a trade shop where the Škrlj family started making agricultural tools and machines.  In the 1980s, Skrlj (SK) started manufacturing Stainless Steel equipment, mostly for the wine industry.  In 1995, SK moved to a bigger location, expanded their product line to include beer brewing, pharmacy and food industry. SK designs and constructs their equipment with great emphasis in processing, sanitation and maintenance. SK is proud to hold several international awards and certificates for their workmanship and the quality products produced. SK uses modern welding techniques such as TIG welding, laser welded cooling/heating sections (pillow plates) on tank jacket and tank bottom and orbital welded pipes.