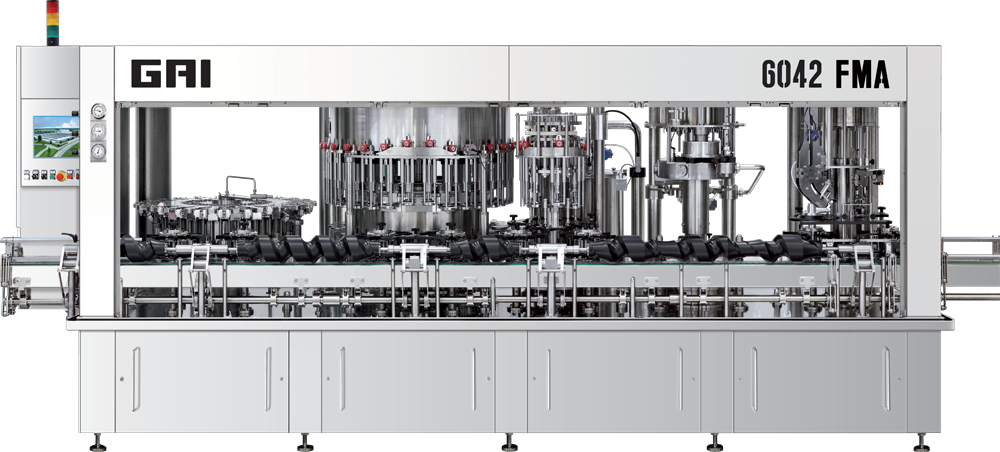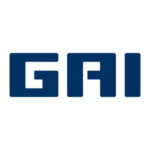 General Details
Technical Info
Documents
General Details
GAI FMT & FMA Series
Mechanical fillers for still products from 3,000 to 15,000 bottles per hour.
Rinsing, Deaeration, Mechanical Filling, Inert Gas Levelling, Vacuum Corking with Additional Closure Turret Option Available.
The GAI FMT & FMA monoblocks are designed for large scale bottling producers and offer a range of options to choose from. GAI strives to design extremely reliable automated machines, suitable for long work shifts with easy to minimal maintenance. The FMT & FMA series have the option of standard block, adjustable or universal change parts. Universal feed screws are also available on select models.
GAI FM Series monoblocks are available in a Top model or the A model.
Differences between the Top model & A model:
Top Model
Circular filler bowl
Centralized manual positioning of dummy bottles
Centralized manual positioning level adjustments
A Model
Annular filler bowl
Centralized automated positioning of dummy bottles, through PLC
Centralized automated positioning of level adjustments, through PLC
FMT: Flat deck / Mechanical filling valve / Top model
FMA: Flat deck / Mechanical filling valve / A model
The GAI FMT '51 & '52 series offers a hybrid monoblock combining electro-pneumatic features with a mechanical filling valve.
Features include: centralized CIP, motorized deaeration, electro-pneumatic gas injector and a 12 and 16 slotted star wheel that shares multiple turrets.
Technical Info
Documents